I'd love for you to come along on this creative e-adventure with me!
And cultivate your creative practice…
…in fun and doable bite-sized chunks of time!

During the Doodle Days Musings Adventure you'll have fun chronicling your days with letters, lines, marks & color.
All you'll need is a print out of the free Daily Musings Journal download and some journaling supplies (e.g. colored markers or pencils, a magazine or two, scissors and a glue stick).

The August Doodle Days Musings Adventure is for anyone who wants to add some doodle fun into their life in a flexible, fun and doable way!
This e-adventure will give you just the boundaries you need to create in bite-sized chunks of creativity. And you'll have a fun chronicle of your August when you're done!
FREE printable download of the Daily Musings Journal month of August included.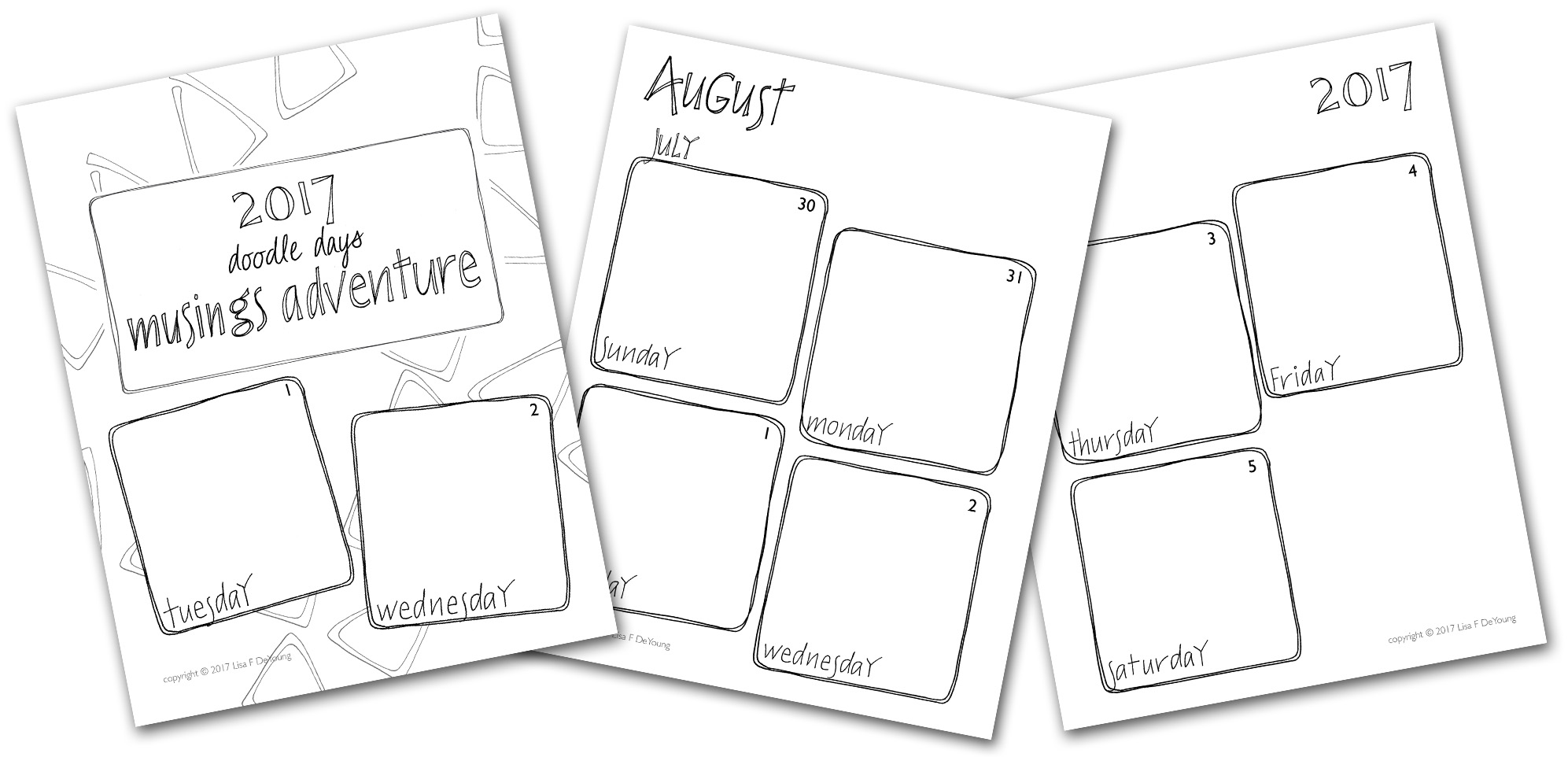 Creative Adventure Details
When you sign-up you'll receive  that includes:
A downloadable high res PDF of the Daily Musings Journal month of August
➤ 5 week-spreads for the month of August (with a few extra days on either side)
➤ month at a glance calendar for August
➤ the Daily Musings Journal doodling guide page
➤ blank musings page
Weekly email inspiration from your Creative Adventure Guide (that's me 😉)
A few FUN surprises along the way!
Subscription to my monthly mermaid tales ezine
Beginning on July 30 and each Sunday in August I will share tips, techniques & inspiration to spark your creative practice.
I'll also be sharing my doodles on Instagram with the hashtags #dailymusingsjournal and #musingsadventure. If you'd like to share – I'd love to see your doodles here, too 😃
Did I mention it's FREE?!

I hope to see you along the adventure!
P.S. The other day I had a super fun conversation with my creative cohort and coach Jennifer Lee of Artizen Coaching about creative practice and the Daily Musings Journal. It just might inspire you to dive into your own doodle practice. Check it out below.
***

A little bit about your Creative Adventure Guide: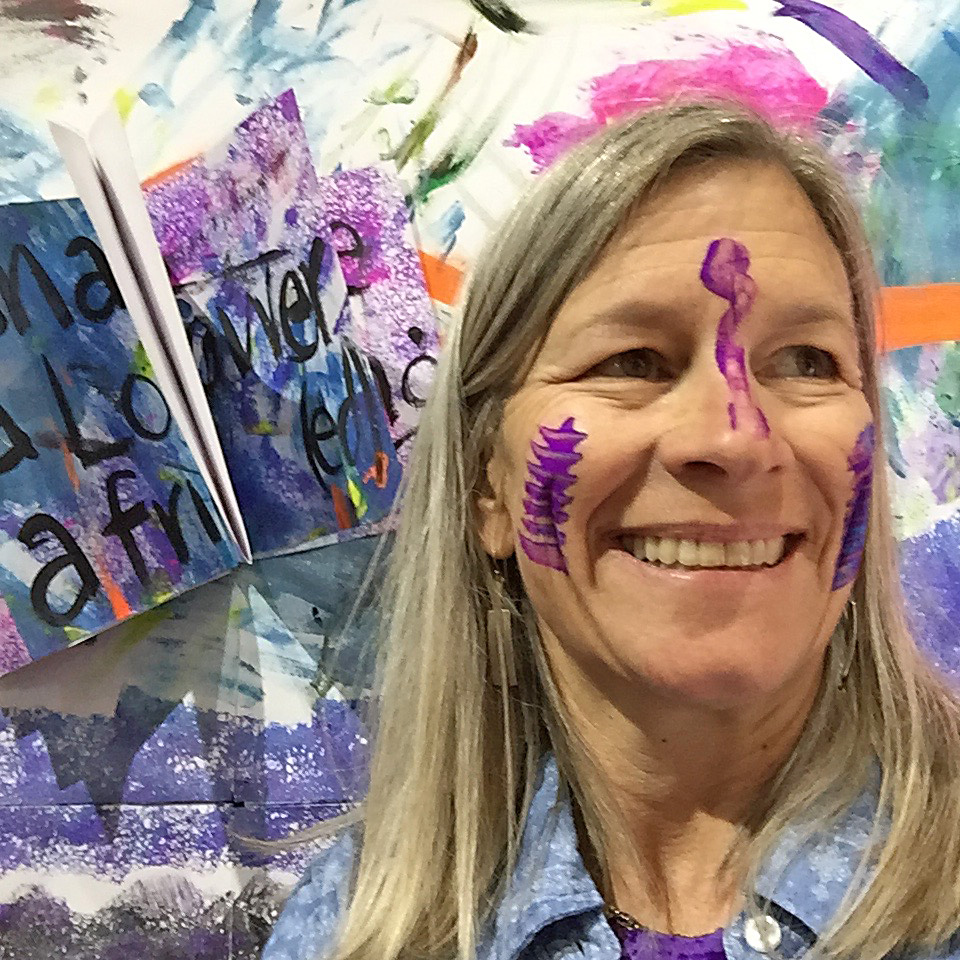 Lisa, aka the mountain mermaid, is a Creative Adventure Guide living in the Rocky Mountains of Colorado. She lives by the motto Create, Play, Thrive. When she's not out exploring the trails she can often be seen pedaling around town with her colorful bag of journaling supplies. Embracing her creative life is an ongoing adventure, a journey that she loves and trusts more each year – and hopes to inspire others to do the same.
The Daily Musings Journal was born from her need for the perfect space for her personal creative practice of capturing her everyday magic moments. In creating the musings journal series she hopes to inspire you to cultivate your own bite-sized creative practice. She also hosts to Wild Soul Creative Painting Play Nights and other creative expression workshops. Her mermaid musings and tales share stories of her life – offering you inspiration to live your life filled with create, play & thrive.
Thank you for coming along on this journey with me!
For additional musings adventure inspiration visit the mountain mermaid at: mountainmermaidstudios.com
You can also find her at her other favorite online haunts:
Instagram: @lisa_deyoung and #musingsadventure
Facebook: fb.com/mountainmermaidstudios